-
El sábado nuestro carnal
Mutantek
salió en un blog muy seguido y querido por acá, siempre trae un montón de remixes pasados de lanza, y nuevas cosas.
Ohh! Crapp
es parte de la vida diaria de nuestro blogroll.
Vóten por él en el concurso de remixes
, just for de fun of it. 'Cause it's really fun to be on
hypem
too.
Aquí les dejo un bonito mixtape con varios de sus cortes shuffled around. Bájenselo, que está bueno.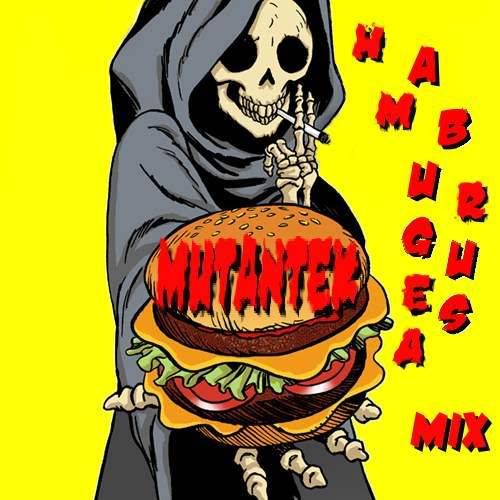 HAMBURGUESA
MIX
MUERTE
(download)
MUTANTEK - Evil Brain
Heartsrevolution - ultraviolence (vitalic remix)
Sebastian tellier - kilometer (a-trak main)
Autokratz - stay the same (alex gopher remix)
Munk - down in LA
Air - napalm girl (MUTANTEK remix)
Nirvana - smells like teen spirit remix
The cool kids - 88 (chewy chocolate remix)
Hot Pink Delorean & Fantastadon - Party Favour
Offspring - pretty fly (MUTANTEK white guy remix)
Knowlton Walsh - Animal (B. Rich Remix)
Plumorphic - technomusic
From monument to masses - beyond god and elvis (felix cartal remix)
Bonde do role - marina gasolina (fake blood remix)
The blody beetroots - the death of cornelius pt 1